Vehicle storage made simple
Storing large volumes of vehicles can be a major headaches for towing companies, local authorities and public service providers - especially when available space is limited. But we can make life easier by supplying car-friendly cantilever racking storage.
Car dismantlers are legally bound by European guidelines for the recycling and conditioning of old vehicles and spare parts, and must ensure environmentally friendly storage. OHRA racking solutions can help ensure you don't end up paying a fine (or risk losing your licence) for breaking vehicle storage regulations.
---
Triple the size of your vehicle storage area
Conventional vehicle storage:
This sketch shows a conventional end-of-life car warehouse with an 18 vehicle capacity. The floorbase amounts to 146sqm. There'no direct access to the vehicles, and you have to move all the cars to get the one you want.
Cantilever racking system:
The second sketch shows the space achieved with robust a robust cantilever system. The same 18 vehicles require a floorbase of just 48sqm. Each vehicle is directly accessible, you don't have to batch the same makes of cars together and you can put any car anywhere in the racks.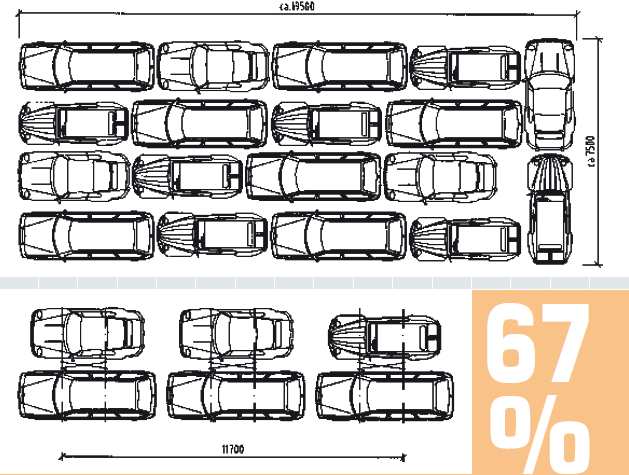 ---
Cantilever racking
Our cantilever racking for vehicles and spare parts has been designed and developed for car recyclers and towing companies. By stacking several vehicles safely, it reduces the amount of storage space needed, helping to dramatically increase your overall vehicle storage capcity.
Sturdy hot-rolled steel ensures the safety of all load-bearing elements, and the high quality of OHRA's cantilever columns and arms gives you a long-lasting, cost-effective storage solution. It stores vehicles safely, gives you direct access to each vehicle, and also makes your recycling process more efficient.
Columns and cantilever arms made of solid, hot-rolled IPE steel for bearing heavy loads
Slot-in, height-adjustable cantilever arms for different types of vehicles
High quality powder coat surface finish
Weather protected hot-dip galvanised steel finish for external storage areas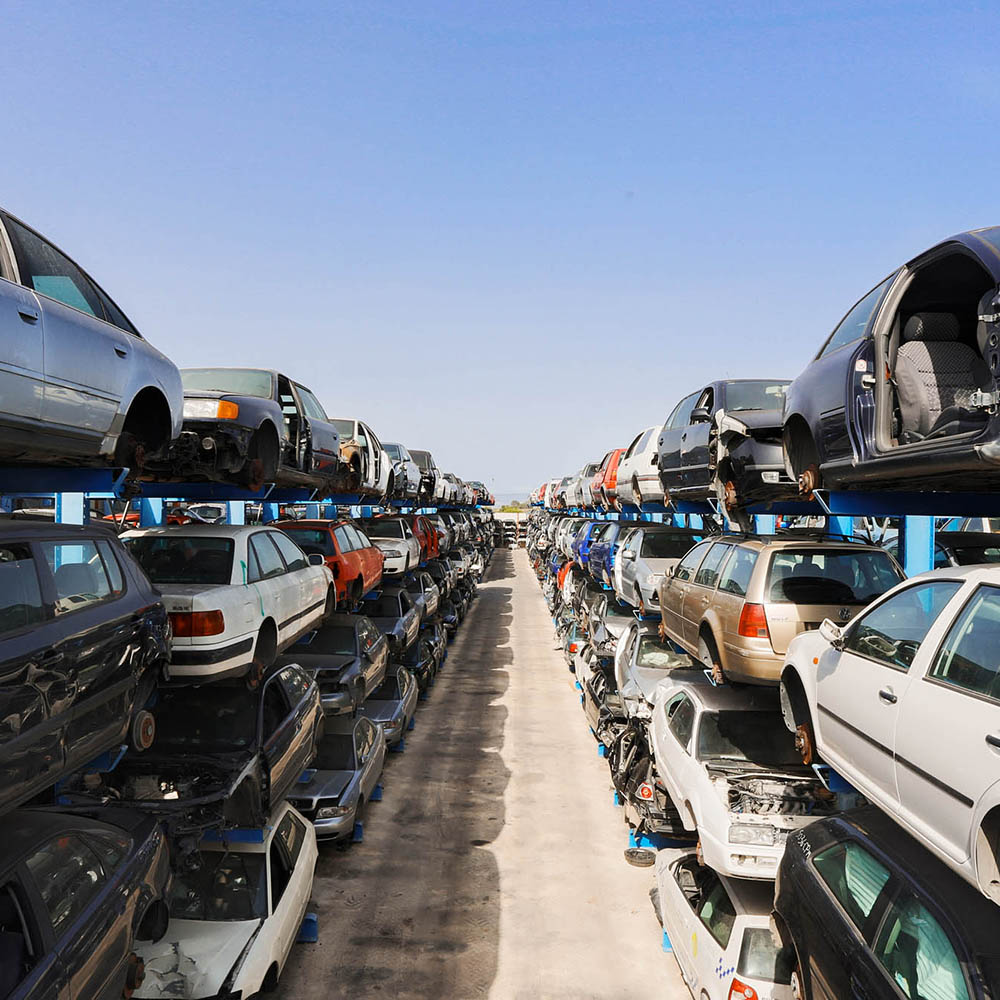 ---
Pallet racking
Our pallet racks are ideal for storing wheels, tyres and rims, along with spare parts, small items and even for storing large components such as engines and gears. All OHRA pallet racks are made with hot-rolled steel profiles instead of thin sheet metal, given them superior load-bearing capacity. Therfore they prove to be efficient and safe, particularly at high loads. It's the most economical and durable storage solution for your vehicle business.