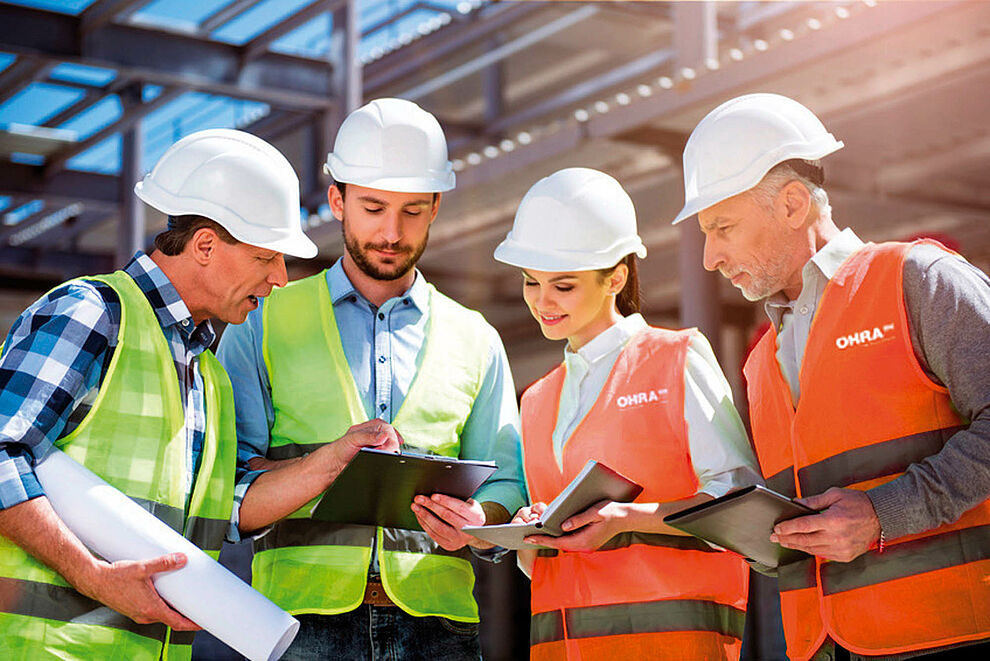 ---
Servicing
With 14 sales offices throughout Europe, and an expansive network of professional consultants, technicians and installers, we provide a comprehensive consultation, planning, production, installation and aftersales service that's second to none.
But our commitment to our customers doesn't end there. We always ask our customers for feedback and want to make sure you're happy with our work. We're on a mission to constantly improve the quality of our products and services.
Our service benefits to customers:
Direct distribution
National and international presence
Made in Germany
Everything from a single supplier
Five decades of expertise
---
Rack inspections according to EN 15635
Get your racking systems inspected by OHRA
According to EN 15635:2008, operators must check their storage systems regularly or at specified intervals. A yearly inspection of workplace racking systems by a qualified person or qualified rack inspector is required by the provisions of EN 15635.
We offer rack inspection at fixed prices.
Our rack inspection service includes the visual inspection of cantilever, pallet and vertical racks according to EN 15635 and the inspection of rack clad buildings, and mezzanine floors, or other racking systems provided by OHRA. Normally, the visual inspection of your system can be performed even while they are operational.
Our safety inspection includes:
Rack inspection according to the European standard 15635 and OHRA factory standards.
Carried out by trained rack inspectors
Final inspection report and inspection sticker
Please use our request form to describe your rack inspection needs, and we will be happy to provide you with a fixed price quote.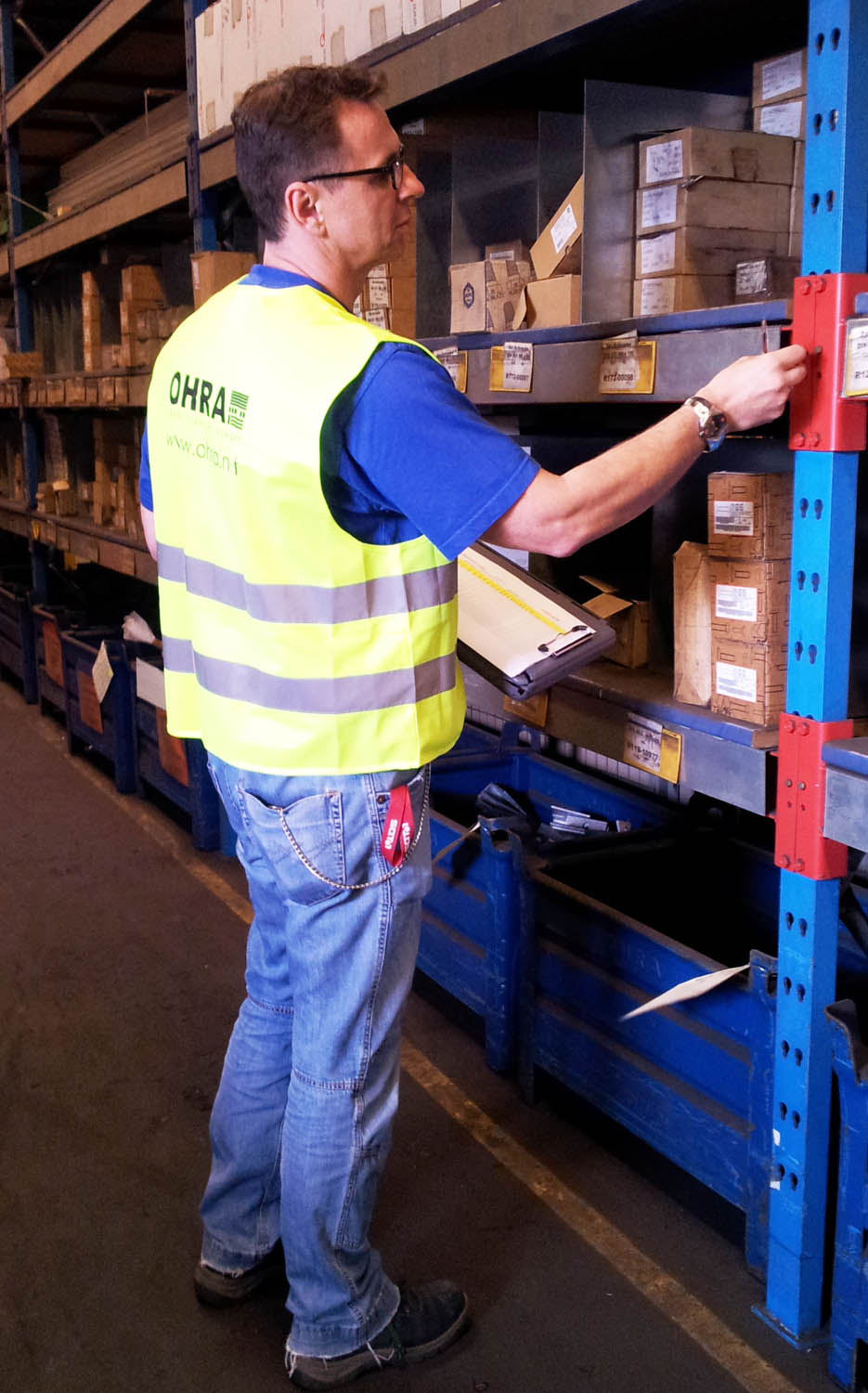 ---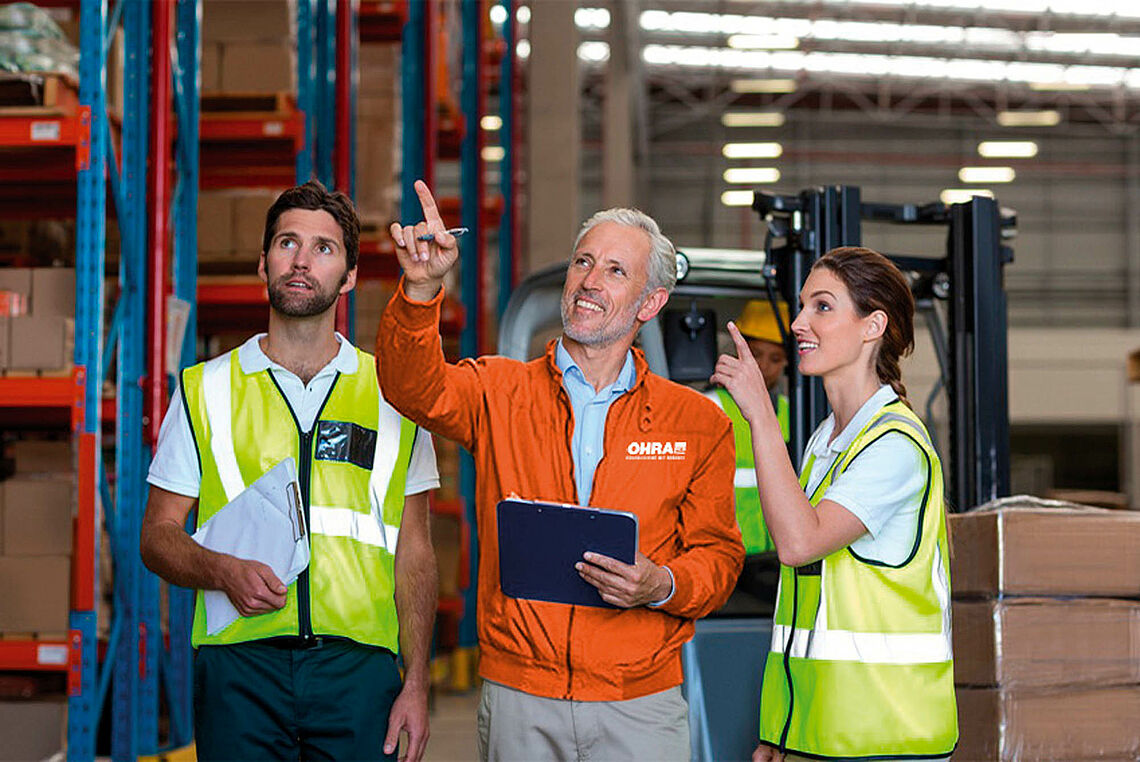 Racking assembly from OHRA
If you need your racking assembled professionally and to the higher possible standards, it makes sense to let us handle it. Our assembly teams are fully certified and authorised to assemble racking and storage technology.
Advantages of using our assembly teams:
Professional assembly
Construction, conversion and extension
Clean, quick and cost-effective execution
Clean and tidy handover
All our assembly work is guaranteed
---
Technical advice from OHRA
Our customers tell us that our sales service gives OHRA a significant competitive advantage. If you need advice about the storage of particular goods, or an expert opinion about the right racking and material handling system you need, you can trust OHRA to give you the very best support in all your racking decisions.

All OHRA salesmen are longstanding employees with several years' experience of dealing with clients storing long goods. They can offer straightforward advice on the handling and storage of long, bulky goods as well as other storage solutions we offer, including static racks, mobile racks or automated solutions.
Professional, friendly technical advice
Expertise across all types of racking and storage solutions
Highly trained sales and servicing teams