We don't just provide storage - we solve problems. Customers come to us first because we've got more than 40 years of experience as a specialist manufaturer of storage solutions. We offer customised racking solutions designed to suit your specific applications, dimensions or weight requirements. We believe in putting the customer first, so you can feel confident of a professional, expert service.
Whether you need vertical racking for the storage of strips and other long goods, pallet racking systems, or cantilever racks for long, heavy and bulky goods, we can tailor-make a solution to meet your specific requirements.
---
Pallet racking
Our pallet racks are made from hot-rolled steel profiles instead of thin sheet metal, ensuring they are efficient even when bearing heavy loads, and safe enough to be used in customer-focused areas. This makes them ideal for use in DIY markets, garden centres or in paint shops.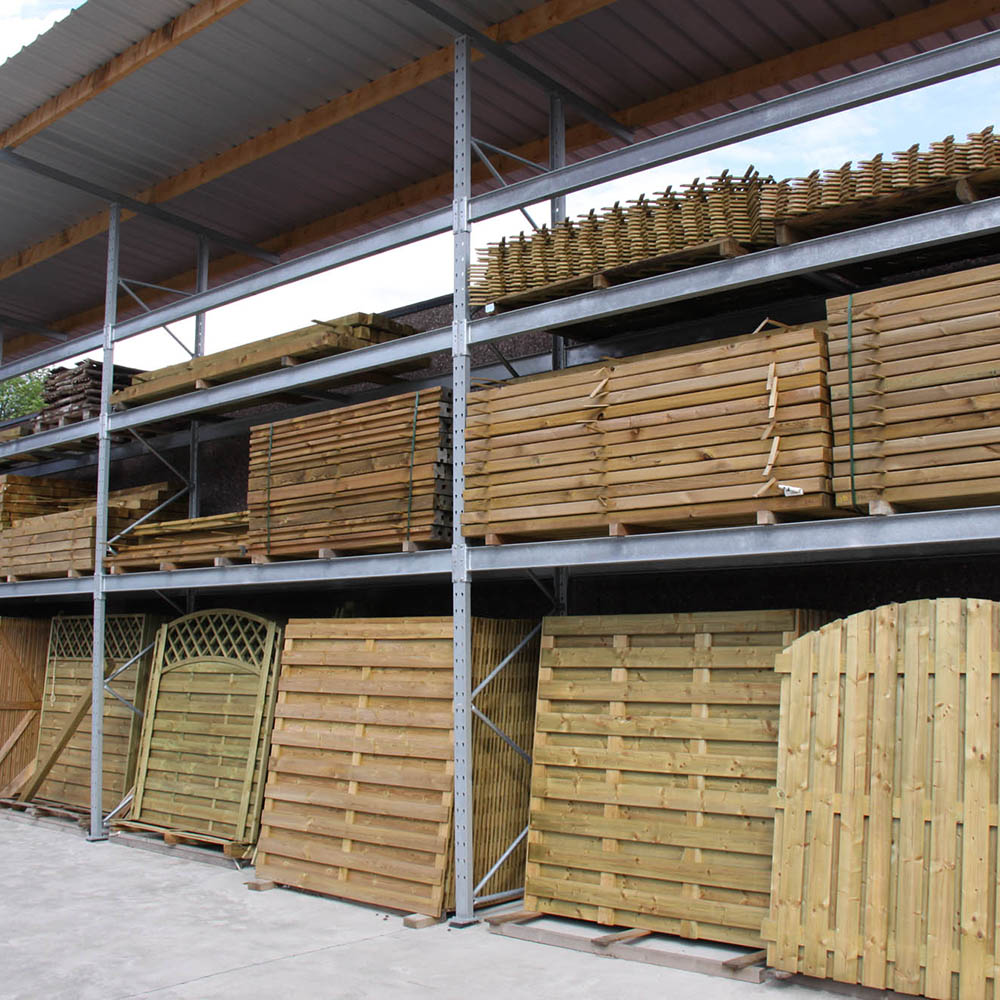 ---
Cantilever racks
Our cantilever racking systems give you a high storage capacity while using up very little floor space. We use hot-rolled standardised steel without any front-face supports, which ensures uninterrupted storage of different product sizes, all on one level. All our cantilever racking is manufactured individually and can be supplied with a high-quality powder coating for internal use or hot-dipped galvanised for external use.
Rack columns and cantilever arms made of solid, hot-rolled IPE steel, are ideal for bearing heavy loads without any damage to goods, and suitable for storing long, bulky and heavy building materials, including timber, plasterboards, concrete, corrugated iron or steel.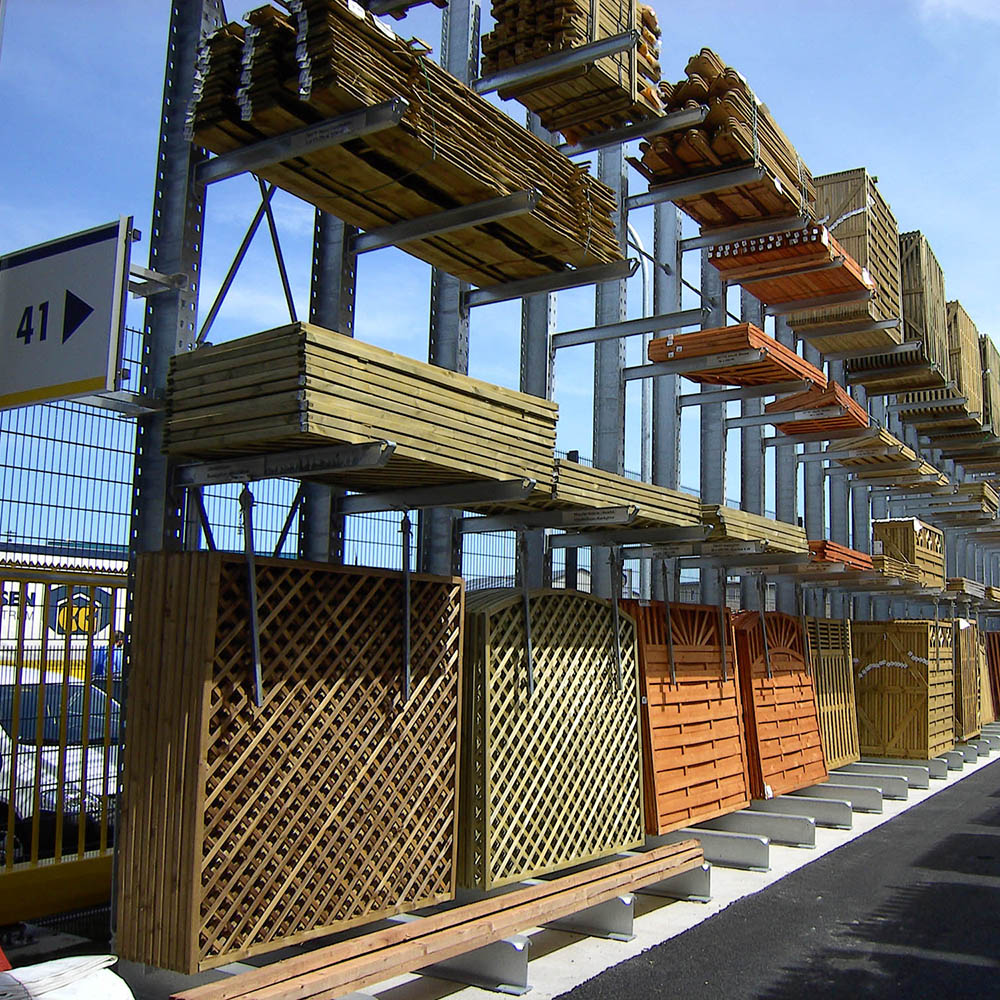 ---
Vertical racks
For building materials such as moulding, profiles, bars or tubes, our vertical racking systems are by far the most customer-friendly option. We can design vertical racks of different sizes for use directly in your warehouse or showroom, and with different designs, colours and dimensions.
---
Mezzanine floors
Every square of your commercial area costs money. So why not optimise your storage with mezzanine floors?
Our space-saving, multi-level storage platforms create an ideal order-picking storage system - from floor to ceiling - to suit any floorspace. Our steel mezzanine floors can make an ideal additional storage area, commissioning zone, sales area or workspace, without changing the existing structure of the building.
Our flexible cantilever racking ensures all stored material remains directly accessible and efficiently processed, without time-consuming transport routes. Our hot-rolled steel profiles make them suitable for bearing loads of up to 1,000kg/sqm as standard, and we can design for higher loads if required.
On request, our racking systems are hot-dip galvanised to protect against corrosion.