Specialty Stores
OHRA offers the right storage system for various specialist markets. The racks are suitable for different applications, dimensions or weights. The products are stored professionally and customer-friendly. Meanwhile the assortment in specialist markets is very diverse and tailored to customer requirements.
Vertical racking for strips and other long goods, pallet racking for various goods stored on pallets up to mezzanine floors with attractive cladding for the shop area. Especially for the external storage area, OHRA offers storage and racking systems with roofing. On request, these racking systems are hot-dip galvanised and thus protected against corrosion.
---
Pallet racking
In DIY markets, garden centers or in paint shops, storage areas for heavy loads like timber, paints, tools or sand and cement bags are mostly required. For this area of application, there are robust pallet racks from OHRA. They consist of hot-rolled steel profiles instead of thin sheet metal, and hence turn out to be efficient and safe at high loads. These racking features are particularly to be noted in the area where personnel or clients operate. The high quality guarantees a durable and thus economical solution for your warehouse.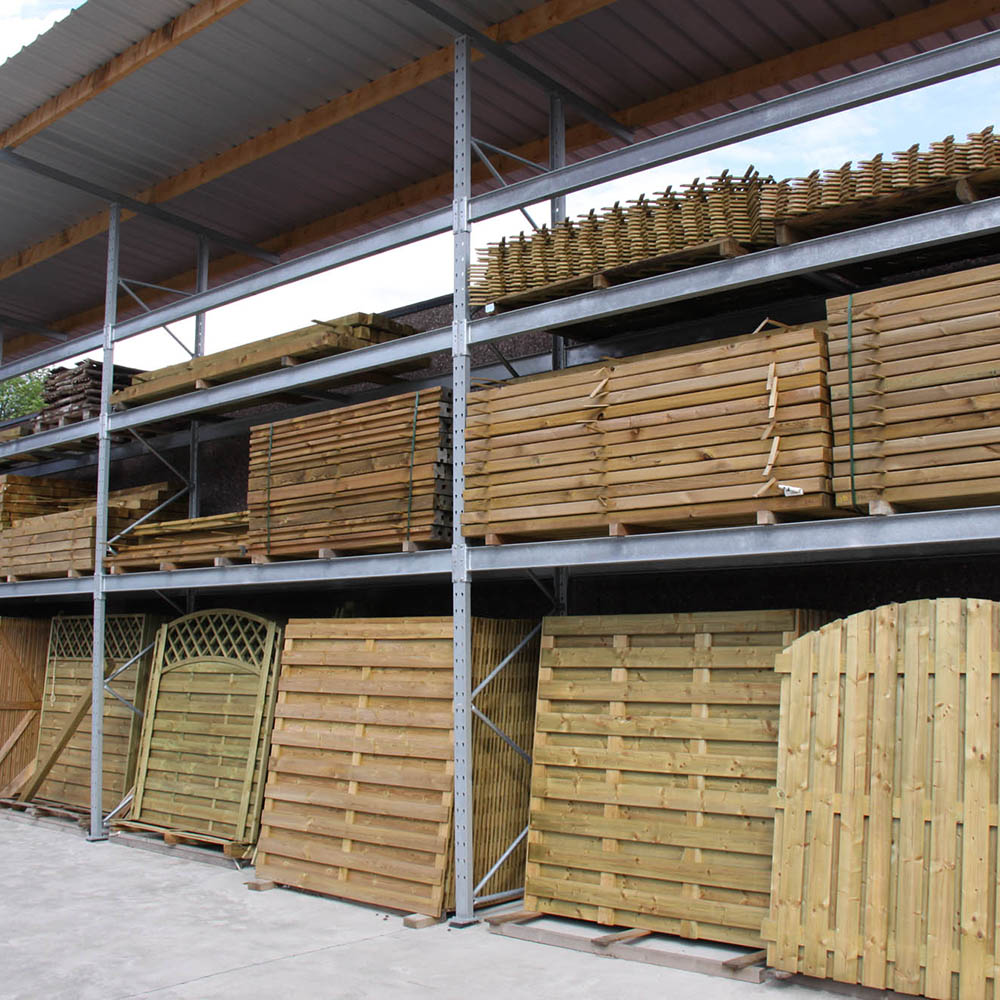 ---
Cantilever racks
Cantilever racks are the ideal storage system particularly for long, heavy and bulky goods. Thanks to the robust but yet slim, hot-rolled steel profile construction, OHRA-cantilever racks provide a high storage capacity on little floor space. Continuous storage levels without intermediate supports render the storage of different articles dimensions and –assortments possible in one storage level. The flexible, height-adjustable cantilever arms move sideways and upwards upon impact by fork arms of lift truck and thus protect the racks and your goods from damages.
Suitable to your warehouse and your goods, OHRA-cantilever racks are client-specifically manufactured and provided with high-quality powder coating for internal use or hot dipped galvanised for external use.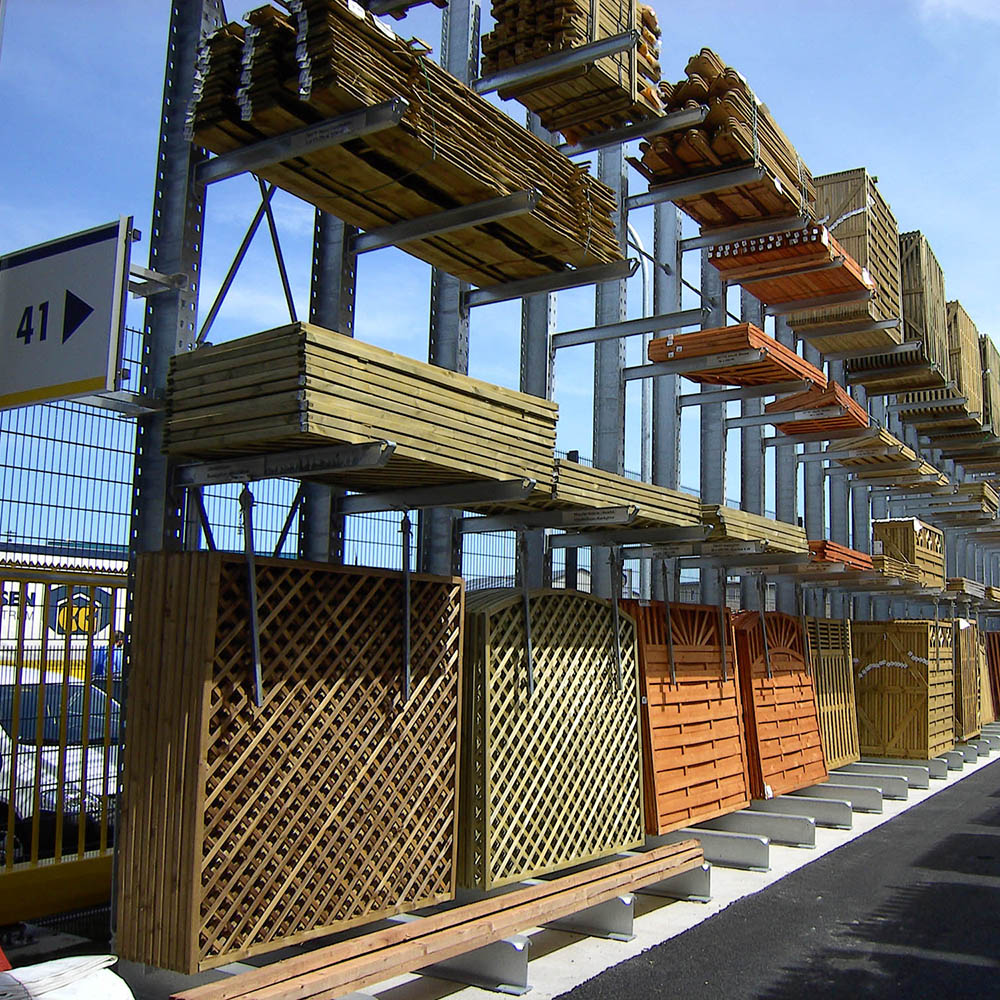 ---
Vertical racks
For many goods, such as moulding, profiles, bars or tubes, vertical racking systems are the perfect and customer-friendly type of storage. Different items and sizes can be sorted and presented to be readily accessible in the warehouse or showroom.
---
Mezzanine floors
Every square of your commercial area costs money. Hence, utilize your building height optimally and create additional storage area, without changing the existing basic structure of the building. The self-supporting construction suits any existing building and can be adjusted to your individual space. By the use of hot-rolled steel profiles for the bearing elements, bearing loads up to 1.000 kg/sqm are standard for us. We can also design higher bearing loads depending on your requirement. Steel mezzanine floors from OHRA can be used for many purposes. Whether as an additional storage area, commissioning zone, sales area or as a workspace, the individual scopes for design are many and versatile.