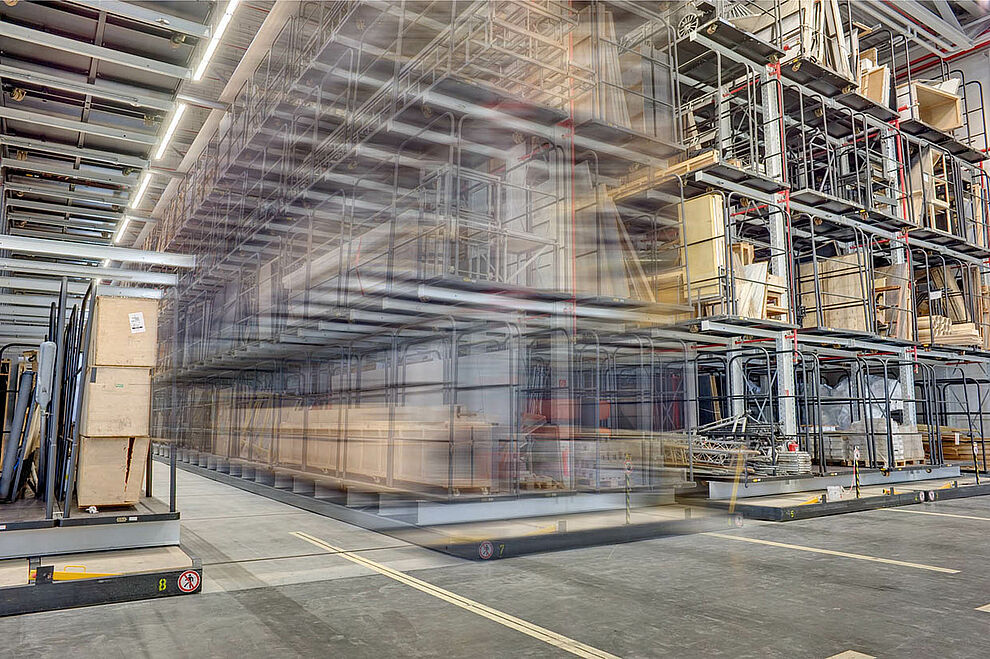 Storage systems for cultural applications
Safe and economic storage systems for museums, galleries, theatres and operas are also part of the OHRA product range. We provide the suitable storage system for your valuable pieces of art - be it sliding partition walls, pallet racks, shelf and picture racks, storage platforms and cantilever racks for long or bulky goods.
OHRA racking for museums, etc. – bespoke solutions
As a manufacturer of storage racks, we are happy do advise you on selection of the best suitable systems for your operations. We will provide assistance from the planning stage to assembly and will find the best solution for your applications. Customised dimensions, special constructions, flexible adjustments to existing buildings, etc. can be easily implemented by means of OHRA racks, also for your cultural applications. Send an inquiry directly to the manufacturer.
OHRA racking for cultural applications – your benefits
Directly from the manufacturer; one-stop-shop for all supplies and services
Suitable systems for any kinds or technical requirements
Comprehensive range of accessories
---
The OHRA sliding partitions are extremely stable and vibration-free, even under high loads. This storage option is suitable for hanging of art, such as pictures, graphic drawings, etc. ensuring even distribution of loads. For the sliding partitions, OHRA makes use of the option of load dissipation through sections attached to the ceiling or floor structures made of steel. Depending on the requirement, selection of various guiding systems
OHRA racking with depot sliding partitions – your benefits
Free-standing or ceiling-attached solutions for all high-quality requirements
High-quality, vibration-free guiding
Robust galvanised wire mesh mats
Pallet, wide-span or shelf racks are ideal storage systems for a large number of museum objects and pieces of art. Particularly heavy, bulky and cumbersome objects can be easily stored in these economic solutions.
OHRA racking for vertical storage – your benefits
Modular types
Also suitable for high loads
Versatile range of accessories
For storage of stage sets in the warehouses of theatres and opera houses, OHRA uses cantilever racking on movable trolleys. Stage sets are classic slow-moving items (with a low turnover) that are rarely used but are extremely expensive in production. Thanks to the moving systems, stage sets are stored in a compact and safe manner until their next use.
OHRA racking with moving systems – your benefits
Increase of storage capacity of up to 100% possible
Remote-controlled operation
Safety as per CE and BGR 234
---