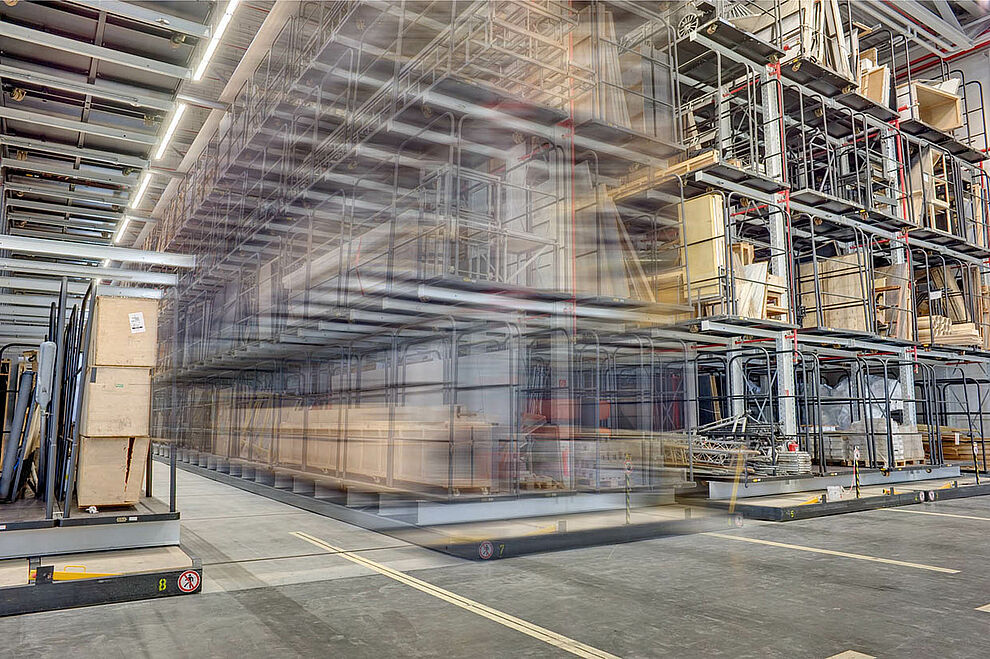 Storage systems for cultural applications
Whether you are looking to display valuable art or museum pieces, or you want to store any array of theatrical costumes or stage sets, we can design, build and assemble safe and secure storage built to your precise specifications. Our storage options include sliding partition walls, pallet racks, shelf and picture racks, as well as larger storage platforms and cantilever racks for long or bulky goods.
Bespoke racking solutions
You can trust us from the planning stage through to assembly to deliver the right storage system for your needs. We will provide assistance from the planning stage to assembly and will find the best solution for your applications. Customised dimensions, special constructions, flexible adjustments to existing buildings, etc. can be easily implemented by means of OHRA racks, also for your cultural applications. Send an inquiry directly to the manufacturer.
OHRA racking advantages
Customised to your technical specifications
We'll recommend the best storage system for your requirements
Easy handling and flexible configurations
Comprehensive range of accessories
---
Our sliding partitions are extremely stable and vibration-free, even under heavy loads. This makes them ideally suited for hanging pictures or installation pieces while ensuring loads are evenly distributed. We construct our sliding partitions with the option of load dissipation with sections attached to ceiling or floor structures made of galvanised steel.
OHRA sliding partition racking advantages
Free-standing or ceiling-attached solutions for high-quality display
Stable, vibration-free guiding
Robust galvanised wire mesh mats
If you need vertical storage for lengthy items such as museum objects and pieces of art, vertical storage from OHRA is the only choice. Our pallet, wide-span or shelf racks can provide you with cost-effective storage for particularly heavy, bulky and cumbersome objects.
OHRA vertical storage advantages
Modular options available
Suitable for heavy loads
Versatile range of accessories
Stage sets are classic slow-moving items that are rarely used but are extremely expensive to build. Our cantilever mobile racking systems can double your capacity for storing stage sets, without compromising on safety, making them an ideal storage solution for theatres and opera houses. Thanks to our trolley-based racking systems, stage sets can be stored compactly until their next use.
OHRA racking with moving systems – your benefits
Increase storage capacity by up to 100%
Remote-controlled operation
Conforms to safety standards BGR 234 and CE
---